Thingiverse thing #3977455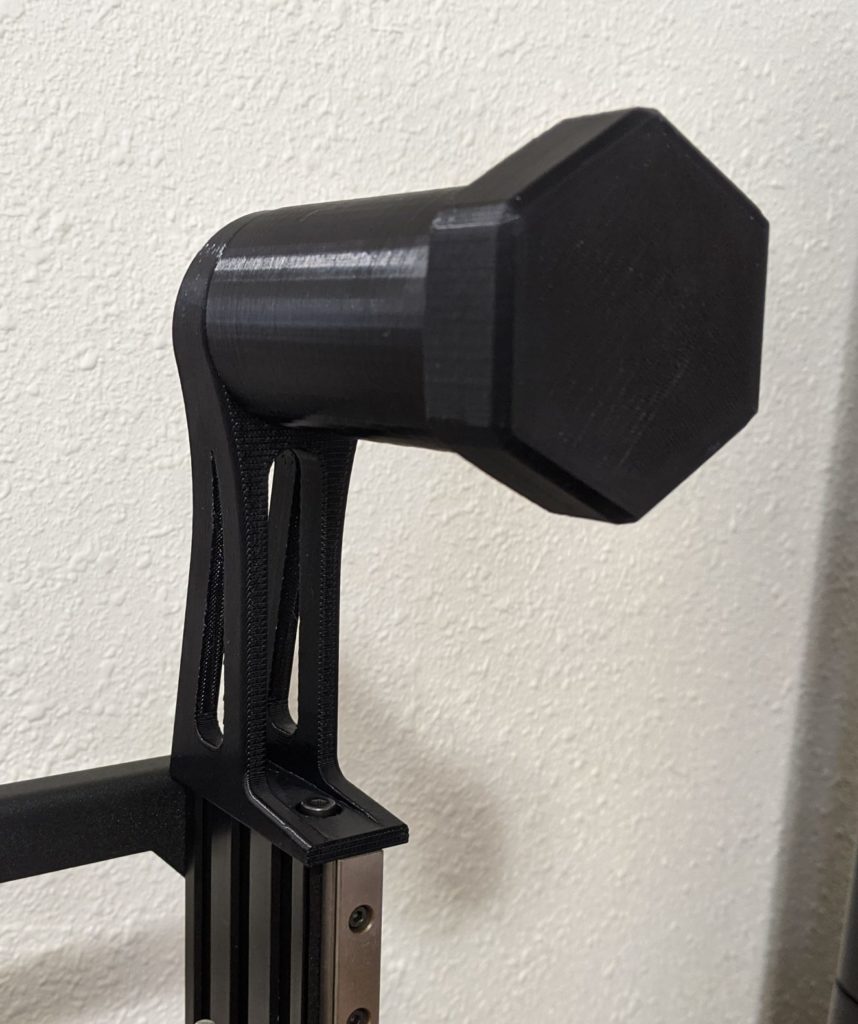 After owning a Maker's Tool Works (MTW) Create 3D printer for a few years, I decided to take some time to design a more usable filament spool holder for it. I started out with the thought that I wanted to make this spool holder 3D printable, and I knew I wanted to re-use elements of an existing design that I already use on another one of my printers. The Type A Machines Series 1 spool holder (shown below, on the left, and can be downloaded here) has been great, and it was apparently based on yet another fantastic Spool Holder Stand designed by geartechbrandon on Thingiverse (shown below, on the right).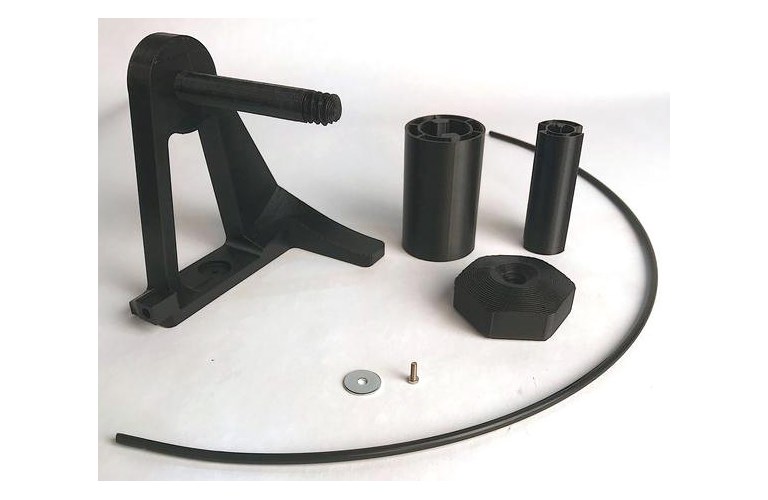 Starting out, I referenced some existing 3D models from MTW as well as took my own measurements as needed. Keeping the spool mounting system from the above designs mostly unchanged, I began working in Rhino to come up with a relatively simple design that would fit the bill. The design started out a bit bulky (and solid) in order to ensure it would be strong enough for the purpose. After the first prototype or two, I started cutting away some of the bulk, and eventually slimmed the design down substantially. Once I was feeling good about the design, I shared it with the team at MTW. They seemed to like it, but had concerns that it might break easily, and suggested adding some kind of strengthening member to the spool holder. My solution was to add a hole/cavity inside the spool holder rod that would allow for a large screw to be inserted. With the screw securely fastened, and the spool holder attached to the printer, I am now quite happy with how it looks and functions. There may still be room for a few more small tweaks, but at this point it has already been serving it's intended purpose well (for the last year or two!). It could even ben installed on both sides of the printer for those with dual-extrusion setups!